Dental Lab / Dental Implants
We fabricate all types of dental implants with utmost precision and care.

As a dental laboratory, we are well-practiced in producing dental implants in a wide variety of materials and designs. We offer CAD/CAM milling and related restoration services in accordance with our belief in providing high quality dental products. We can also perform veneer service as well as all ceramic solutions when required.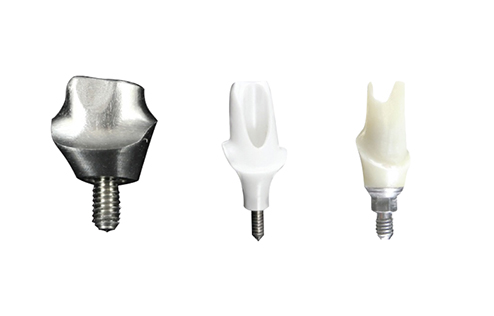 Overview
The dental lab that you choose for your business is a big decision. As an in-house dental practitioner to the public, we utilize our own dental laboratory with our own clients. We put our reputation for fabricating high quality dental implants on the line with our own clients – and as a result we have many satisfied clients to show for it. Our technicians work closely with you to develop the final implant. We are a full-service dental laboratory.
Support All Treatment Plans
Modern Implant Fabrication Techniques
We focus on communication and having a complete understanding of the case in order to provide the precise product necessary. If you have a dental implant in mind, from over dentures to cast partial or flexible dentures – we can fabricate it.
Contact Padua Dental Arts if you have any questions about Dental Implant fabrication, or would like to have a consultation to discover more information about how we can assist you.
Padua Dental Arts is affiliated or a member of the following associations: