Denture Clinic / Denture Repair
Both simple and complicated repairs can be completed quickly and conveniently in-office.

At Padua Dental Arts, we can facilitate any required denture repairs. With our on-site dental laboratory, requests that would require off-site work can be done within our office. This saves you time waiting for your repair to be processed by a third party provider. In many situations where damage occurs, the denture is not completely lost. Our denturist is able to repair and mend many variations of cracked dentures. Even if there is no immediate damage to the denture, if you lose an additional tooth or have utilized the same partial denture for a long time – you may still require denture repair to alleviate discomfort or avoid more serious and costly damage in the future.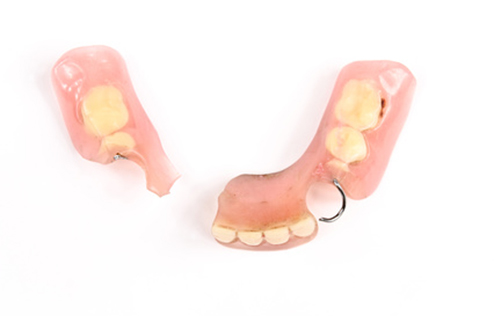 Repair Overview
When we have your dentures in-office and can evaluate the extent of the repair necessary, we will be able to estimate the length of the repair and if desired explain more regarding the type of damage sustained. Most repairs are simple and can be completed within the same day. Because we have our own dental laboratory in-house, even more complicated repairs can be performed within our offices. If relining or rebasing is required after the denture is repaired, we are also able to provide that service.
Padua Dental Arts is fully prepared to manage any necessary denture repairs. With our on-site and skilled technicians available, we can reduce the turnaround time on complicated repairs and perform many simple repairs on the day. If you have questions about our repair services, feel free to contact us. We would be happy to assist you with any inquiries you may have.
Simple or Complex Adjustments
Padua Dental Arts is affiliated or a member of the following associations: